Express Yourself With Color and Texture
Make a dramatic impact on the design of your bathroom by incorporating a custom tile and/or backsplash into your project. Tiles protect and enhance your bathroom. Careful choice of tile materials and backsplash pattern and color can significantly enhance the overall feel of your bathroom. Create a soothing spa-like environment, a fresh aesthetic, a trendy modern look, an uplifting space full of vibrancy and color, or any of a virtually limitless choice of incredibly attractive patterns and designs to express your sense of taste. We carry an extensive selection of durable tiles from industry leaders Florida Tile, Marazzi USA, American Olean, and other fine U.S.-based manufacturers.
Subway Tile, Mosaics, Textured Glass, and Much More!
From traditional subway tile and neutral mosaics to rustic wood-look planks, bold geometric patterns, textured glass, and cosmopolitan, to shimmering ocean-like tiles in all the shades of the deep blue (or any aesthetic you can imagine), Elkins Builder's Supply, Builders Center Philippi, and Builders Center Petersburg have everything you need to make your vision come to life. Preview our online catalog or stop in to view our extensive collection. You will be amazed at how many options await you! We will help you achieve the look you want without the hassle. Let us make it easy for you.
Florida Tile for the Bath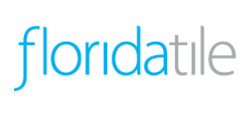 Florida Tile® offers an amazing selection of tiles for the bath in porcelain, ceramic, decorative glass, natural stone, and more. They have invested in an innovative manufacturing process to bring you exclusive large-format through-body porcelain tiles and digitally printed High-Definition Porcelain products, in addition to their exceptionally strong yet slim, lightweight porcelain tiles. Options are also available in ceramic, metalart metal, vitraart glass, and pietraart stone. Whether you are interested in enhancing your bath with the look of fine Tiffany lamp-styled stained glass, grade A rustic natural travertine stone, a dimensional mosaic piece, classic Victorian, Edwardian, Georgian, Greek, Roman, or a ultra-modern aesthetic, Florida Tile® has the ideal design for your project. Microban protection further ensures the most sanitary environment.
Marazzi USA – Beautiful & Bold Tile Designs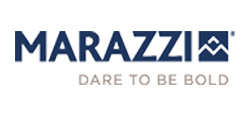 With superior quality, availability, and cutting-edge designs, Marazzi USA® leads the pack. When performance and aesthetics cannot be compromised, Marazzi delivers. Tile and decorative accents are available in glass, glazed ceramic, porcelains, mosaics, metal, and natural stone.
Glass Collections
Glazed Ceramic Styles
Porcelain, Printed, and Large Format
Shower Waterproofing Systems
When embarking on a tile or backsplash installation or remodel, proper preparation is essential. We carry an extensive selection of backing materials such as KERDI-BOARD and Wonderboard®, thin-set mortar, grout, installation supplies, underlayment, and everything else you need to achieve an exceptional result. Whether you are a contractor or a do-it-yourselfer, our experts are available to assist you. Contact us before you begin your project for professional advice and recommendations: (304) 636-2640.
---