Elkins Builder's Supply and
Builders Center Petersburg & Philippi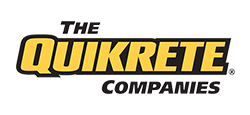 Elkins Builder's Supply, Builders Center Petersburg, and Builders Center Philippi have everything you need for your residential masonry, and cement projects. Whether you are laying new pavers or tiles, parging a wall, repairing a leaking foundation, or any other interior or exterior cement work, you can trust us to provide the finest masonry products at a reasonable price. We have thousands of in-stock supplies and can special order anything you need.
Hydraulic Cement
Thin-Set Mortar
Rebar & Ties
Forms
Quikrete
Repair Products
Mortar Mix, Sand, and Fortifiers
Leveling Compounds
Sealants
Colorants
-and much more!
Please contact us if you can't find what you are looking for, or would like personalized assistance: (304) 636-2640.
---