Classic, Therapeutic Massage,
and Chromatherapy Bathtubs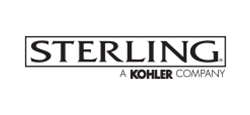 Your bathtub or shower is the centerpiece of your bathroom. Aside from utility, your bathtub can be a refuge that provides warmth, relaxation, therapeutic air or water massage, chromatherapy, and much more. If you are considering a remodel, contact Elkins Builder's Supply, Builders Center Philippi, or Builders Center Petersburg. We offer a wide range of classic and modern luxury bathtub, shower, and shower door options from Maax®, Sterling® by Kohler, and many others to transform your bath into a beautiful and calming spa environment that your entire family will look forward to experiencing every day. Whether you are interested in replacing a unit, a complete remodel, or a new construction unit, we have an exciting range of models that you will not find elsewhere.
Lightweight Freestanding Clawfoot Bathtub Alternatives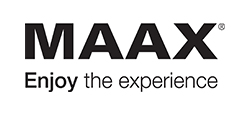 Are you looking for a deep, clawfoot bathtub? Although the traditional clawfoot tub has a well-deserved place in our minds for relaxing the body and soothing away the cares of the world in peaceful calm, the classic units were made of cumbersome and extremely heavy cast iron. Several exciting, lightweight alternative options are now available to better suit modern aesthetics. Practical freestanding bathtubs with comfortable backrests, elegant designs, and many appealing color options are much easier to move and install. We offer a wide range of models from the finest manufacturers for your convenience.
To view our complete selection or request measuring, ordering, or design assistance, please stop by or call us at: (304) 636-2640.