Quality Lumber, Plywood, Wood
Panels, and Solid Wood Boards
Construction Grade, Treated, and Premium Product Options
Elkins Builders Supply, Builders Center Philippi, and Builders Center Petersburg are your first choice for all of your interior and exterior lumber and construction needs. We offer the area's largest and most comprehensive selection of all grades and types of lumber, including everything from economy-grade 3 common softwood and #2 common hardwood to the finest and clearest C select and first grade woods for professional applications. Construction grade, treated, and premium product options are available.
Structural Lumber
LVL
SPF
Dimensional Lumber
Pine
Douglas Fir
Hem Fir
Spruce
Cedar
Oak
Cherry
Maple
Poplar
Redwood
Shiplap-Finished Boards
Tongue & Groove
Birch Panels
Hardwood, AC & CDX Plywood
MDF & Hardboard
OSB
EWP
Treated Lumber
Underlayment
Appearance Boards & Planks
-and Much More!
Bulk and Special Order Lumber in Elkins, Philippi, and Petersburg, WV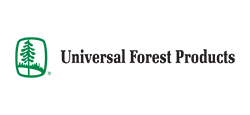 Find pressure-treated lumber, dimensional lumber, all sizes and types of studs and boards, plywood, OSB, MDF panels, solid wood decking, fencing, and much more at our three locations in Elkins, Petersburg, and Philippi, WV. We maintain an extensive stock on-site and in local storage for your convenience, and receive bulk or specialty orders in fast to keep your project on-schedule. Order online or call us for more information and personalized assistance: (304) 636-2640.
---