Buy Tough Power Drills, Saws, Grinders,
Routers, Impact Drivers, and More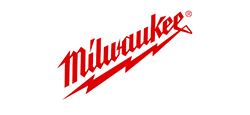 Elkins Builder's Supply, Builders Center Philippi, and Builders Center Petersburg are the area's top destinations for power tools and accessories for construction, automotive work, masonry, drywall, welding and soldering, electrical work, and all of your residential project needs. View our extensive in-store display of tools or shop our wide online selection of power saws, drills, grinders, drill sets, routers, grinders, sanders, cordless tools, combo sets, impact drivers, saw blades, and much more. We are Milwaukee® tools authorized dealers with the entire line in-stock both in our stores and online. Shop for Milwaukee® and our other great brands online. For the toughest jobs, trust the power of Milwaukee®.
Many Brands of High Quality Power Tools Available Online
Many exceptional brands of high-quality power tools are available in our online store. We offer everything you need to efficiently complete your home construction, repair, addition, or remodel project! If you are looking for a power tool or building supply that you do not see listed, please stop by or contact our knowledgeable sales staff for assistance. Call us at: (304) 636-2640.
Porter Cable, DeWalt, Makita, Skil, Senco, Bosch, and Black & Decker
Sanders, Hammer Drills, Impact Wrenches, Nail Guns, ShopVacs, and More
Our vast selection of cordless and corded electric, fuel, and battery-powered tools includes:
Air Compressors
Air Guns
Angle Finish Nailers
Angle Grinders
Band Saws
Bench Grinders
Belt Sanders
Cable Cutters
Chainsaws
Chop Saws
Circular Saws
Compound Miter Saws
Crimpers
Crown Staplers
Die Grinders
Disc Sanders
Drain Snakes
Drills
Drill Drivers
Drill Presses
Drywall Screw Guns
Hackzalls
Hammer Drills
Heat Guns
Hex Drivers
Hole Hawgs
Impact Drivers
Impact/Torque Wrenches
Jigsaws/Sabre Saws
Jointers
Lathes
Metal-Cutting Saws
Miter Saws
Mud Mixers
Nail Guns
Orbital Sanders
Oscillating Tools
Palm Sanders
Planers
Polishers/Sanders
Power Ratchets
Power Shears
Power Screwdrivers
Press Tools
Radial Arm Saws
Reciprocating Saws
Right Angle Drills
Rotary Hammers and Tools
Routers
Safety Equipment
Scroll Saws
Shop Vacuums
Table Saws
-and much more!