Create Your Masterpiece –
Florida Tile, Marazzi, and American Olean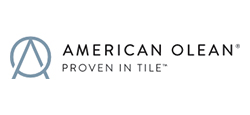 Make a stunning impact on the design of your kitchen by incorporating an understated or bold masterpiece of custom tile and/or backsplash. Tiles protect your kitchen, but they are also the ideal medium for creating an expressive backdrop to set the feel for the entire space. Express yourself in glazed porcelain, glass and metal, colorful mosaics, quarry stone, and much more. Elkins Builder's Supply, Builders Center Philippi, and Builders Center Petersburg carry a superior selection of the most durable tiles from proven industry leaders Marazzi USA®, Florida Tile®, American Olean®, and several additional reputable U.S.-based manufacturers.
Retro Ceramic, Stained Glass, Travertine Stone, and Much More!
From traditional travertine stone and neutral porcelains to retro ceramics, bold geometric patterns, stained glass, ultra-modern cosmopolitan, and shimmering metallic tiles (or any other style you can imagine), Elkins Builder's Supply, Builders Center Philippi, and Builders Center Petersburg bring your dreams to reality. We carry everything you need to create a legendary kitchen design. Preview the online catalogs of our preferred manufacturers above, or stop in to our showroom to browse our expansive tile collection. We are confident that you will be impressed with the variety of options that await you! Let us eliminate the hassle involved with finding the perfect look for your kitchen.
Florida Tile for the Kitchen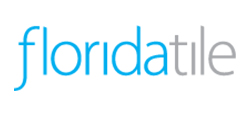 Whether you prefer a soft, subtle look or your taste is more aligned with bold artistic designs, Florida Tile® offers vast design potential. Select kitchen tiles and backdrops in natural stone, porcelain, ceramic, decorative glass, metal, and more. Florida Tile® is one of the world's most innovative manufacturers. They utilize a proprietary process to design exclusive large-format through-body porcelain tiles, as well as digitally printed High-Definition Porcelain. They also offer slim, lightweight porcelain tiles with exceptional strength. Whether you prefer the look of premium natural travertine stone, exquisite Tiffany-style stained glass, dimensional mosaics, classic Greek or Roman stone, or ultra-modern art, Florida Tile® has the perfect tile designs for your project. Your kitchen tiles can also be treated with Microban protection for a more hygienic environment.
Marazzi USA – High Performance Art Tile Designs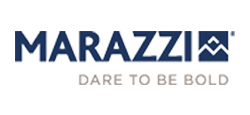 Marazzi USA® leads the industry by continually pushing the boundaries of possibility with advanced tile performance and design innovations. Superior quality and an extended selection of beautiful tile in glass, mosaics, porcelain, ceramic, natural stone, and metals make Marazzi® a top choice for the finest kitchens. All Marazzi® tiles are manufactured with strict attention to detail, aesthetic consideration, and an unrelenting focus on performance and durability. Marazzi® is the name to trust when authenticity and integrity matter.
---