Masonite: The Beautiful Door
and Quality for Life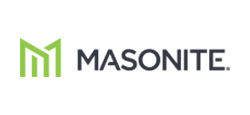 Enhance the functionality of your home with the most beautiful doors in the world from Masonite®. A lifetime of quality awaits you. Choose from a wide selection of exceptionally well-designed and crafted closet and interior doors in the traditional elegant Classics™ line, the distinguished and stylish Select™ line, or the sleek and contemporary Expo™ line. Let your imagination soar with Masonite's newest exclusive doors. View available options and contact us to order: (304) 636-2640.
Classics™
Select™
Expo™
Artisan™
French™
Le Chateau™