Order Premium Quality Vinyl and Steel Siding
Elkins Builder's Supply, Builders Center Petersburg, and Builders Center Philippi offer a beautiful selection of premium quality siding in a wide range of materials, shapes, sizes, styles, thicknesses, and colors for contractors and homeowners. Siding is the best investment you can make for the exterior walls of your home. Enjoy the durability and enduring performance of authentic looking woodgrain that looks freshly painted year after year without the continuous necessity of scraping, painting, and cleanup.
Siding with Uncompromising Performance
Select a quality steel or vinyl siding product, matching trim, and accessories from our in-stock selection or special order for prompt delivery. We offer siding that delivers uncompromising performance, an exceptional appearance, and the highest level of manufacturing quality control available. Stop by our showroom or call to learn more about the options available to you, or to place your order. Call us at: (304) 636-2640.
TruCedar, Mastic, and Cellwood by PlyGem Siding
Personalized, complimentary siding design consultations are available at our Siding and Shingles Design Center. Schedule your appointment today for expert professional assistance and services!
Mastic Vinyl Siding and Decorative Accents for All Home Exteriors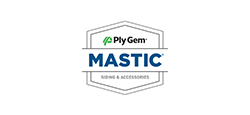 Our featured vinyl siding manufacturer is Mastic® by Ply Gem®. With over 70 years of reliability and proven performance, Mastic® siding has earned its place as the #1 choice for contractors, remodelers, and homeowners that want to invest in the best for the home. Comprehensively attractive home exteriors begin with the elegance and detailed perfection that can only be delivered by Mastic® innovation.
Select from Mastic's expansive palette of colors, textures, and styles, and add on your personal choice of details, including shutters, gable vents, mounting blocks for your lights, house numbers, mailbox, and other accessories, gorgeous door surrounds, mantels, decorative accent trim, moldings and corner posts, and more for a truly unique look that will make you proud every time you arrive home. Accents can be added to any home, regardless of exterior, including stucco, brick, wood, and stone. View available options online and stop in or call with your order:
TruCedar Steel Siding – The Warmth of Wood with the Strength of Steel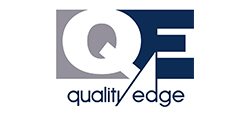 For the ultimate in beauty and longevity, choose the strength of high-tech steel with the warm and inviting appearance of natural wood for your home's exterior. TruCedar's expert designers carefully and specifically designed their steel siding lines to perfectly mimic real wood siding to deliver everything you could possibly want in your exterior siding installation, including a no-nonsense lifetime warranty. The appearance of the entire line has been designed to easily integrate the appearance of your home into its surroundings with coordinated colors inspired by nature and the world around us with a focus on charm and character. We think you will agree that there is nothing quite like the integrity of TruCedar® by Quality Edge® siding.
Stronger than Steel – G60 Zinc-coated physical barrier/cathodic protection
Carbon-reinforced Performance Protects Against All Elements
Sunmaster50™ Thermally Set Interlock Paint System
View available TruCedar® colors, traditional and contemporary styles, sizes, trim, ventilation options, and accessories here. Contact us to place your order at: (304) 636-2640.
---