The Most Attractive, Durable
Option for Your Exterior Project
Construction Grade, Treated, and Premium Options
If you are planning an exterior construction project, you owe it to yourself to consider the many benefits of using composite lumber: an advanced, engineered mixture of wood fibers, polymers, and extremely effective binding agents. These materials are much stronger, denser, and durable than wood, and they maintain their attractive appearance far longer than even the highest quality pressure-treated lumber. For extreme performance, extreme savings over the life of the project, and virtually no maintenance, ask our experts whether composite lumber is the best choice for your project.
Trex Framing, Railing, Fencing, and Outdoor Lumber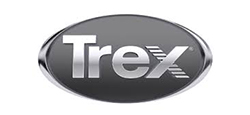 Trex® composite lumber has revolutionized the construction field. You no longer have to struggle to maintain framing, fencing, decking, railing, and other wooden materials as they suffer the constant effects of decay and degradation. Choose composites and enjoy the freedom to enjoy your yard, free time, and the money you would otherwise spend on continuous painting, staining, rebuilding, etc.
Reliable Composite Materials from Manufacturers with Integrity
Let Elkins Builder's Supply, Builders Center Philippi, and Builders Center Petersburg be the first choice for all your composite lumber needs. We operate the area's most well-stocked building supply centers, and everything we sell has been selected based on the reliability and integrity of the manufacturers. For exceptional old-fashioned service and expertise you can rely on, contact us at: (304) 636-2640.