Elkins Builder's Supply Center - Contractor Spotlight
BCT Construction
BCT Construction
WV#052834
Owner: Brad Hutton
(304) 940-2125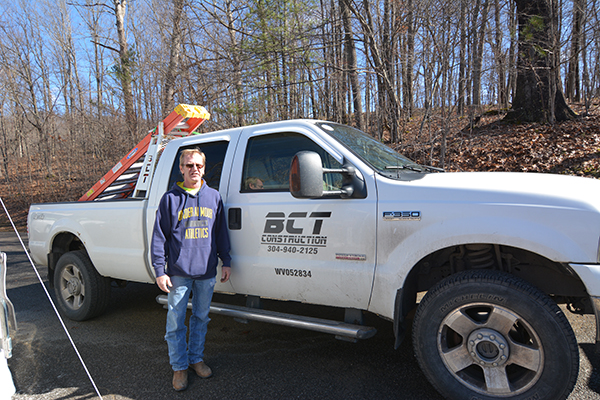 Elkins Builder's Supply announces our next Contractor Spotlight, commercial and high-end residential contractor, BCT Construction. Founded by owner Brad Hutton in 1996, BCT Construction offers an extensive range of superior contracting services at a competitive price point. This company is dedicated to making home dreams come true with top-quality materials and construction for exceptional results every time. The BCT team hold themselves to the highest level of professionalism in customer satisfaction, as well as an impeccable work ethic. BCT Construction brings over 20 years of experience in premium commercial and luxury home design for a perfectly executed result no matter what type of remodeling project you have in mind.
The Highest Professional Standards
In Modern Construction
BCT Construction understands the importance of creating a space that is truly custom. When it was time for Davis & Elkins College to renovate the President's Residence at Hearthstone, the College relied on the craftsmanship of BCT Construction and high-quality building supplies from Elkins Builder's Supply to achieve the crisp, modern look required. From opening up space by elevating ceilings and brightening walls to a complete refresh of the master bed and bath, as well as installation of beautiful hardwood throughout, Hearthstone is now equipped to accommodate the highest professional standards.
Luxury Home Builder Catering to Your Unique Lifestyle Demands
BCT Construction specializes in creating dramatic open, airy, "breathable" designs with a view, as well as providing complete customization to make any lifestyle dream a reality. From luxurious baths and gourmet kitchens to the latest in modern design and smart technology, BCT Construction is pleased to cater to all your needs. They do whatever it takes to make it happen. Those who appreciate the transformative energy of refined living will enjoy the worry-free experience of Brad's rock-solid approach to residential and commercial building and renewal, as well as his access to some of the most unique building supplies available only from Elkins Builder's Supply.
"Elkins Builder's Supply provides me with unbeatable personalized service and access to a staff with extensive knowledgeable of all aspects of the building trade. When I am working with a customer, I know that the Elkins Builder's Supply staff will take the time to help my customers select the best products and finishes so that they get precisely what they want."
– Brad Hutton
Elkins Builders Supply is proud to partner with BCT Construction by supplying this dedicated team with the best quality building materials. Our outside sales associate, William White, provides Brad and his team with close, personalized service to ensure they have access to everything they need, when they need it. Call Brad Hutton for exceptional quality work on your next commercial or residential building or renovation project.