Elkins Builder's Supply Center - Contractor Spotlight
Construction by RQ
"A Passion for Perfection"
Our August 2020 Contractor Spotlight is on Construction by RQ of Beverly, WV. As one of the region's premier residential contractors, this 3rd generation, locally owned and operated, family business approaches every aspect of their projects with an intense focus on quality and attention to detail. The company specializes in designing stunning, luxurious kitchens and baths, as well as adding uniquely beautiful decks and gazebos to some of the finest homes in Randolph, Tucker, and Upshur County.
Construction by RQ is the contractor to choose for the finest quality woodworking, impeccable workmanship, and tastefully executed professional-grade upgrades and renovation work at a competitive price. From Belington and Parsons to Buckhannon, Marlinton, and Morgantown, only the finest homes feature the exquisite craftsmanship of Construction by RQ. Elkins Builder's Supply is proud to partner with this exceptionally skilled and dedicated company, which exhibits a passion for perfection in all they do.
Residential Interior & Exterior Design and Construction
Residential Remodeling
Kitchen & Bathroom Specialist
Deck Specialist
Gazebo Specialist
Tile Installation
History and Work Philosophy of Construction by RQ
Construction by RQ was founded in 1977 by Quentin Hamrick, who learned skilled carpentry under the tutelage of his father – a master in traditional fine wood craftsmanship. Quentin continued his professional training in the trade and established Construction by RQ as one of north-central West Virginia's most sought-after contractors offering distinctive architectural services. For three generations, Honesty, Integrity, and Quality have been solid hallmarks of the Hamrick family philosophy.
Pride in Woodcraft and a Fierce Dedication to Quality
From the moment you encounter a Construction by RQ room or exterior project, you can feel the craftsmanship. As you look closer, you can see it in the details that the work was executed with superior quality materials and an unparalleled dedication to perfection. With only the finest premium-grade appliances and products from Elkins Builder's Supply, luxury fixtures and finishes, Construction by RQ transforms your individual style and personal preferences into a masterful showcase piece and source of pride for generations.
"Our high standards were instilled by our father. We operate on the premise of 'Do It Perfectly – or Don't Do It at All.' For example, we ensure that our tiles are cut with precision to within 1/32 of an inch and perfectly spaced on all four sides. We make sure our 45° angles meet perfectly. If we're installing crown moulding and an angle doesn't line up exactly as it should, we will take as long as necessary to make it absolutely right. We apply the same exceptional standards on every project. It may take hours, but we take the time to do it right and we do not move on until the result is perfect."
– Jeremy Hamrick
Project Highlight – Luxury Bath Remodel
When you choose Construction by RQ, form meets function in the most exquisite fashion. Whether grabbing a quick shower after work or entertaining special guests, the bath is a source of refuge and refreshment for all. In addition, there is perhaps no other room that speaks to your sense of character quite as much as this unique area. Ensure your bathroom accurately reflects your lifestyle while offering all the contemporary amenities you, your family, and guests deserve with a prestigious upgrade from Construction by RQ.
The Perfect Marriage of Form & Function
Construction by RQ absolutely transformed this tired, dull, and dated bath into a sleek, aesthetically pleasing oasis celebrating the perfect marriage of form and function. With a fresh look and seamless interface featuring premium-quality fixtures and supplies from Elkins Builder's Supply, this bath is ready to serve with outstanding style, exceptional performance, and lasting durability. An extraordinary transformation. Construction by RQ is an unrivaled choice for your bath or kitchen remodel. Are you ready to welcome luxuriously rich, sumptuous style that reflects your impeccable taste to your home? Contact the Hamrick family and let them know what they can do for you. Call Construction by RQ: (304) 516-1169.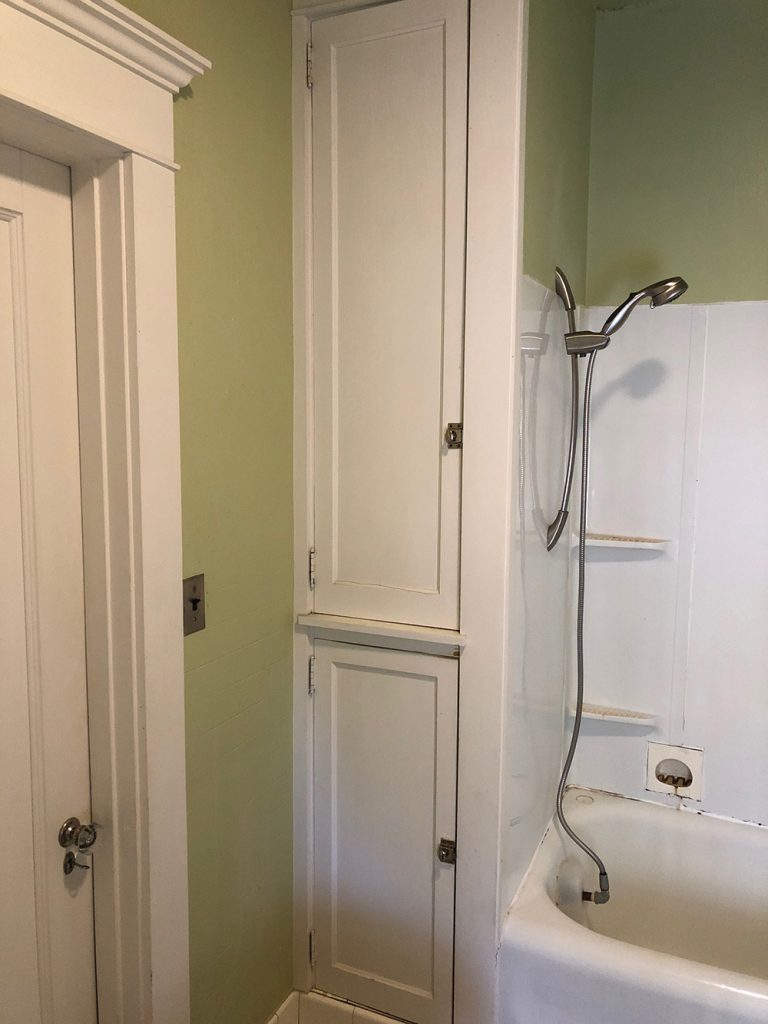 Luxury Bathroom Transformation (Before)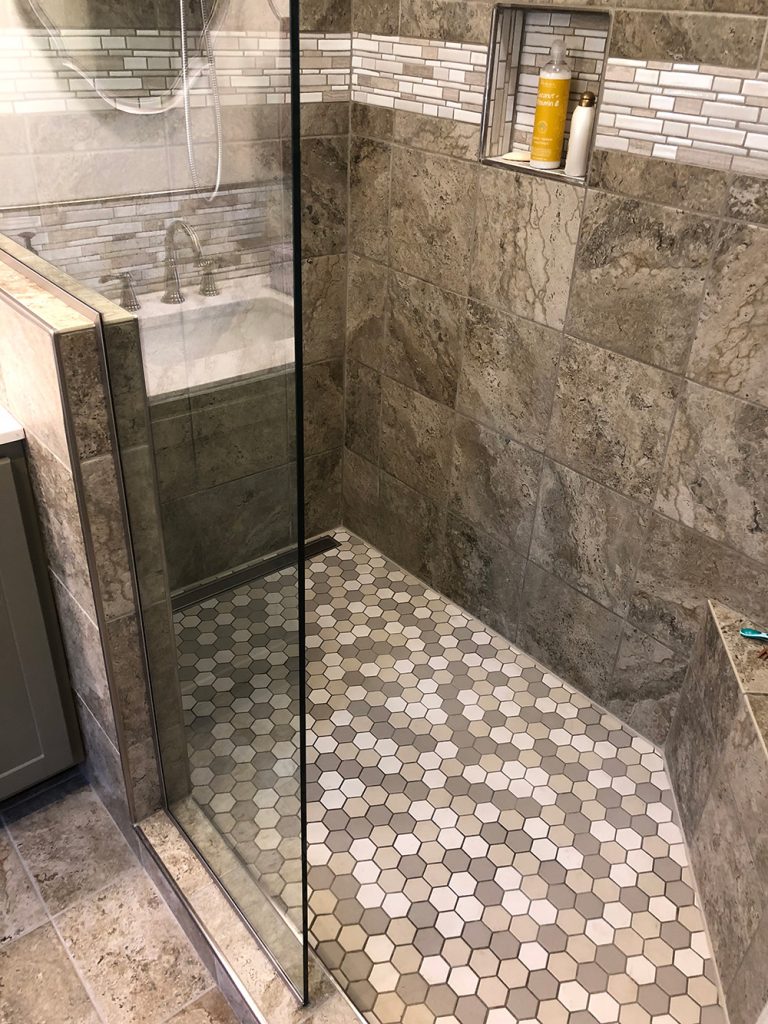 Luxury Bathroom Transformation (After)
---
Premium Supplies and Services for Professional-Grade Results
Construction by RQ works closely with the employees of Elkins Builder's Supply to bring customers a remarkable experience. In the pursuit of architectural perfection, success is attainable only through the masterful incorporation of the finest products and the most dedicated services.
Extraordinary Service from Our Dedicated Team
The Construction by RQ team works hand-in-hand with Kitchen and Bath Design Expert Cristin Terry to select the optimal custom premium-grade materials, supplies, and fixtures in colors, finishes, and styles that reflect the uniqueness of each customer. The result? A kitchen or bath remodel that accurately serves as a reflection of who you are – and what you stand for. The Hamricks enjoy the extraordinary service provided by our entire team of dedicated professionals, as well.
An Interview With Jeremy Hamrick
We sat down for a brief interview with Jeremy Hamrick to find out what he had to say about his experiences with Elkins Builder's Supply:
"We actually buy exclusively from Elkins Builder's Supply – over 99% of our materials, supplies, and fixtures. It is all just absolutely superior quality and you can't find it anywhere else for any price. One example is the KraftMaid cabinets. They're a customer favorite and never disappoint. It's all premium-grade across the board – that is why we trust Elkins Builder's Supply."
– Jeremy Hamrick
Cristin Terry – Amazing Custom Kitchen and Bath Design
"Cristin is amazing. She has an incredible eye and her skills are second-to-none in custom kitchen and bath design."
– Jeremy Hamrick

Cristin Terry
Kitchen & Bath Design Expert
Elkins Builder's Supply
William White – Selflessly Dedicated Customer Service
"When it comes to overall customer service, William is unbelievably helpful to our projects. He actually stretches himself thin to meet everyone's needs. We are absolutely impressed and humbled by how awesome he truly is, and grateful for all of his help. He even travels to our job sites and assists with making bids, creating supply lists, and taking measurements. You will never get this type of service anywhere else!"
– Jeremy Hamrick

William White
Outside Sales
Elkins Builder's Supply
Friendly Support From the Entire Elkins Builder's Supply Team
"I always look forward to walking up to the counter at Elkins Builder's Supply. It's like dealing with friends. They are just so helpful. If you need something, they are on it – and fast. All the staff is wonderful from the inside sales team to the guys in the yard – Eddy, Clint, Erik, Nick – all of them. They're the best!"
– Jeremy Hamrick
Why Choose a Spotlight Contractor?
When you select a spotlight contractor who uses the quality building materials, supplies, and services from Elkins Builder's Supply and Builders Center of Philippi & Petersburg, you can be certain you are making a wise decision. You are extraordinary. Your home should be, as well. Around here, we believe time is a valuable commodity. Therefore, we are pleased to direct our valued customers to the most experienced, highly skilled contracting professionals in West Virginia, as well as providing assistance to help you choose the right contractor for your project.
Contact Construction by RQ
If you are interested in learning more about the services provided by Construction by RQ, please contact Owners Quentin, Jeremy, and Judd Hamrick at: (304) 516-1169.
---