Elkins Builder's Supply Center - Contractor Spotlight
Daycon, Inc.
Daycon, Inc.
President: Frank Day
(304) 457-5607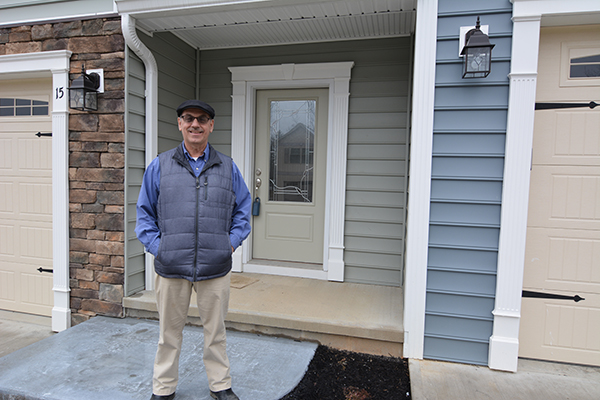 Elkins Builder's Supply is pleased to announce our April 2019 Contractor Spotlight: Daycon, Inc. Established by owner and president Frank Day in 1989, Daycon, Inc. is a bonded and fully insured large-scale residential, commercial, and governmental contractor offering some of the highest quality custom-built and move-in ready structures throughout West Virginia. This new home construction contractor is constantly scouting the best locations for clients interested in pursuing the dream of living in their ideal location! Daycon, Inc. offers contracting services tailored specifically to each client's requirements. From commercial buildings of all types to family homes, old world garden cottages, and smaller homes for retirement living to stunning, luxurious country estates, Daycon, Inc. is dedicated to helping you find a space of peaceful respite from the outside world that welcomes you home.
Bel Meadow Estates –
Your New Clarksburg, WV Home Awaits!
Are you looking for a beautiful, brand new home in a wonderful community? Bel Meadow Estates offers everything you are looking for – and so much more. Nestled within the gently rolling hills of Harrison County, Bel Meadow Estates in Clarksburg, WV is a planned community offering your choice of stunning single-family homes, townhouses, condominiums, and patio homes. Bel Meadow Estates has been carefully planned to provide breathtaking views of the picturesque countryside from all on-site units. Your new home awaits!
Daycon, Inc. currently has several freshly finished, gorgeous 2,400 sq. ft. and larger single-family homes with a golf course view available, as well as the option for complete customization of your new condominium or single-floor patio home – perfect for the retirement lifestyle. If you are interested in downsizing, Daycon, Inc. is currently offering Elkins Builder's Supply and Builders Center of Philippi & Petersburg customers an exceptional price on thoughtfully designed smaller patio homes planned with universal design (grab bars, no stairs, handicap-accessible outlets, switches, lowered cabinets, etc.). Contact Frank for details on this exciting offer!


Custom-Built and New Move-In Ready Homes

Every home at Bel Meadow Estates is well-built and incorporates the finest materials available from Builders Center of Philippi. From prestigious Kraftmaid cabinets to your choice of premium carpet or hardwood, quality is in the details. Because your masterpiece will be a part of your life for many years to come, Daycon, Inc. works with you to ensure the ideal blend of your lifestyle needs, your priorities, and your budget. Quality, comfort, and efficiency are hallmarks of these homes, designed to exceed your expectations. You truly have to see the homes to appreciate the craftsmanship that Daycon, Inc. puts into each unit that they build. New homes are available for purchase by contacting Daycon, Inc. at: 304-457-5607. If you are interested in learning more about having your own custom-designed home built on your choice of lot, let Frank know!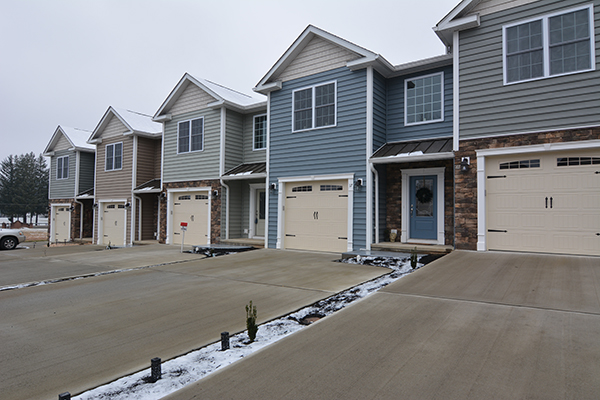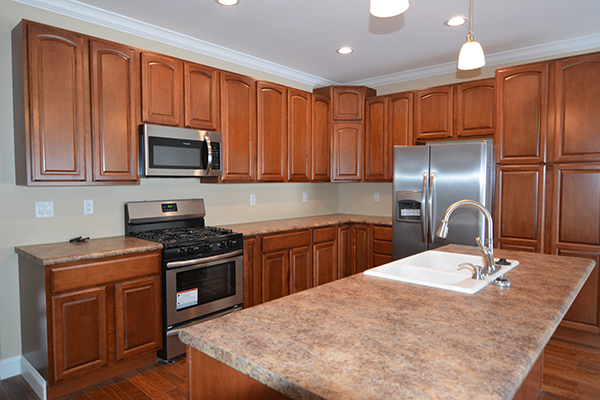 Frank Day prefers to work with Builders Center of Philippi due to the responsiveness and level of care he receives. He particularly loves working with his salesman, Josh Haflin. 


"Josh is very easy to work with. When we need something quickly, Josh does whatever he can to get us what we need to do the job. He also does a great job of finding unusual materials that you cannot find at Lowes or Home Depot."
– Frank Day, Daycon, Inc.