Elkins Builder's Supply Center - Contractor Spotlight
D&T Builders
D&T Builders
WV#027566
Owners: Mark Dolly & Homer Tinney
(304) 749-7590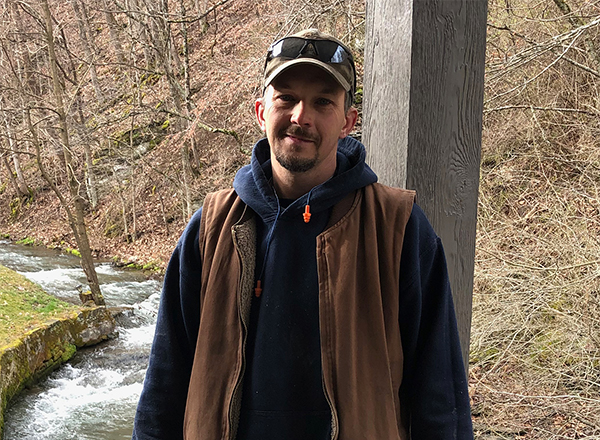 "If You Can Think of It, We Can Do It!"
Our May Contractor Spotlight is on D&T Builders of Maysville, WV. As one of the region's most versatile contractors, they offer a wide range of residential and commercial services –with an intense focus on doing the job right and working with you to help you get the most from your building and renovation budget. Since 2006, Mark Dolly, Homer Tinney, and crew have been building, renovating, and upgrading commercial establishments and homes throughout our region. They offer beautiful, high-quality, professional-grade work for projects of all sizes. They specialize in offering unique, modern style options that add a touch of class to any space. From a new deck to a new home, D&T Builders does it all –and our team at Builders Center of Petersburg is proud to partner with this exceptionally dedicated company.

New Home and Commercial Design & Construction
Residential & Commercial Remodeling
Tile Installation
Kitchen & Bathroom Renovations
Decks
Electrical
Plumbing
HVAC
Remodeling
All Types of Building & Remodeling From Martinsburg to Deep Creek Lake, WV
With an extensive service area and the ability to handle all types of building and remodeling needs with precision, D&T Builders provides the ultimate return on your investment. Their customers are some of the happiest homeowners from Martinsburg to Deep Creek Lake, WV and beyond. They are fully licensed and insured in all professional services offered and complete each project with quality workmanship and attention to detail.
Project Highlight — Gourmet Kitchen Remodel
Whether you are a gourmet chef or are just heating up leftover take-out, the kitchen is the heart of your home. It says a lot about you and your lifestyle – and a fresh look can make cooking a lot more enjoyable regardless of your skill level. D&T Builders worked their magic once again on the Shanholtz Kitchen with premium quality fixtures and building supplies from Builders Center of Petersburg. They transformed this old kitchen to a high-end Pinterest-perfect gourmet kitchen complete with Cambria quartz countertops and Waypoint cabinets with a luxurious painted hazelnut glaze. Magnificent. D&T Builders is an excellent choice for your kitchen remodel or any other project you have in mind. Feeling inspired? Contact Mark and Homer and let them know what they can do for you!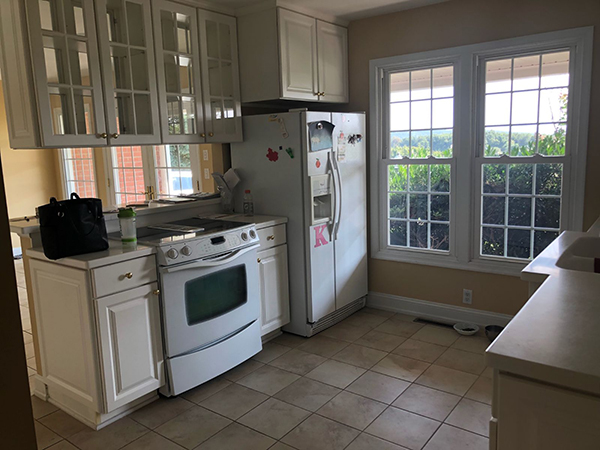 Shanholtz Kitchen (Before)
Romney, WV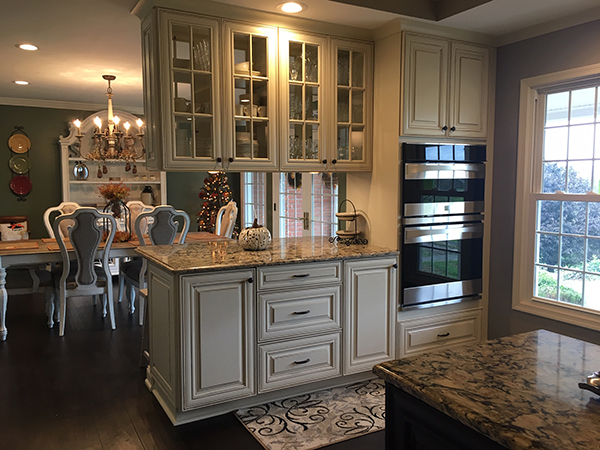 Shanholtz Kitchen (After)
Romney, WV
---
Personalized Professional Interior Design Assistance Makes a Difference
D&T Builders works closely with the employees of Builders Center of Petersburg to bring customers exceptional customer-focused service. Custom professional design assistance and guidance when selecting the best colors, styles, and finishes to get the look you want can make all the difference. The D&T Builders team along offer focused support to help with all aspects of your new home or commercial interior design or remodeling project.
"We love working with Builders Center of Petersburg because of their superior service and extensive selection of materials that you really can't find anywhere else. Our customers enjoy picking out their materials from their large selection and it works really well. We have a lot of really happy, satisfied customers and our partnership with Builders Center of Petersburg has a lot to do with that."
-Mark Dolly
McKenzie Henritz

Outside Sales Representative
Builders Center of Petersburg

McKenzie is an important part of the D&T Builders team. He assists with everything from estimates and material selection to deliveries and so much more.


"McKenzie keeps an eye on our projects and helps us keep on track, and our customers within their budgets."


Choosing spotlight contractors who use Elkins Builder's Supply and Builders Center of Philippi & Petersburg is the smart choice. You get a designated design assistant, as well as access to the highest quality building materials and contractors in West Virginia.