Elkins Builder's Supply Center - Contractor Spotlight
S & K Construction and Remodeling
S & K Construction and Remodeling
WV#048966
Owner: Sam Kirkpatrick
(304) 614-0217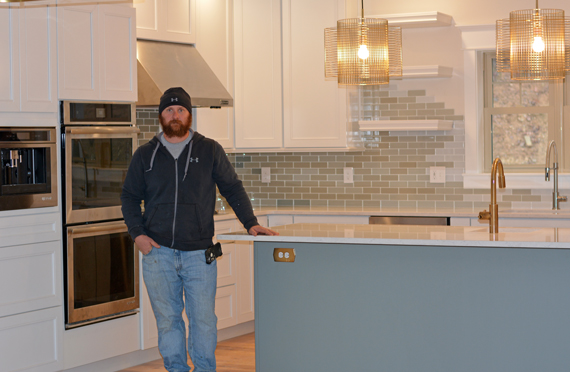 Elkins Builders is pleased to highlight S & K Construction and Remodeling in our first Contractor Spotlight of 2019. Owner Sam Kirkpatrick and his team design and build gorgeous custom homes and commercial buildings with fine building materials from Elkins Builders. We are proud to supply S & K Construction and Remodeling with the supplies needed to bring you some of the most beautiful and exciting remodels, renovations, and new workmanship in the area, but his wonderful craftsmanship is what really brings it all to life. A quality builder using quality products is an unbeatable recipe for success and customer satisfaction. If you are interested in updating your kitchen or bath, your home's exterior, or are looking for a fresh approach for all your residential and commercial contracting needs, contact Sam. He is a turnkey builder who can handle all your construction and remodeling needs from start to finish.
When asked why he likes to use Elkins Builders, Sam said that he appreciates the friendliness and high degree of customer service he receives from our staff, as well as a wide range of options to help provide his customers with a truly unique and memorable build that expresses their intent perfectly. "They go out of their way to get the supplies I need and when I ask for something, they get it for me right away." Sam, we are proud to say that you count on us for your supplies and we promise to continue to providing the same level of exceptional service that our customers have relied on for more than 95 years.
Check out some of the beautiful design work and craftsmanship offered by S & K Construction and Remodeling below and call Sam if you are interested in learning more about what he can do for you. Contact S & K Construction and Remodeling at: (304) 614-0217.